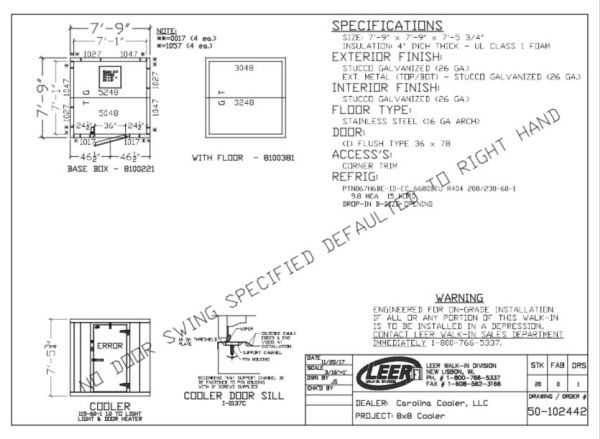 ​​​​​​​​​​​​​​​​​​​​​​​​​​​​​​​​​​​​​​​​​​​​​​​​​​​​​​​​​​​​​​​​​​​​​

      

Custom Design

Walk-In Coolers & Freezers
​

Our custom design services provide a customer with cad drawings, equipment specification sheets, understanding manufactures limited warranties and load calulations based on your requirements to select a properly sized refrigeration system for your new walk in cooler or freezer.

​

Refrigeration system sizing are commonly 

'typical' and 'heavy' load estimates BASED on the conditions for each room.      
 Conditions include 

construction materials use in walk In cooler or freezer, product loading,

desired temperature, average door openings per hour 

and room surroundings.


​​

Walk-In Cooler & Freezer solutions to meet any sizing or application requirements.